Agilent Spectrum Mill MS Proteomics Workbench
Software Defaults
---
Table of Contents
---
Introduction
The default settings are displayed here so that you may restore them if necessary. For pages that support saving and loading parameter files, you can access the default settings by loading the corresponding parameter file in the "Defaults" folder. To do that:
Navigate to the Spectrum Mill Web page of interest.
Click Load.
For Folder, select Defaults.
Click the Parameter file you want to use.
Click Load.
---
PMF Search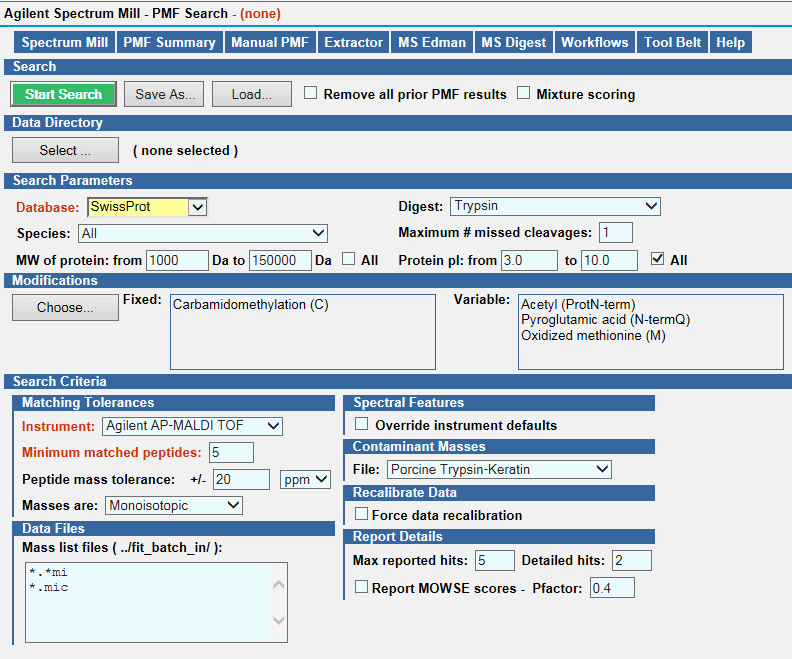 If you mark the check boxes for Override instrument defaults and Force data recalibration, additional options are displayed: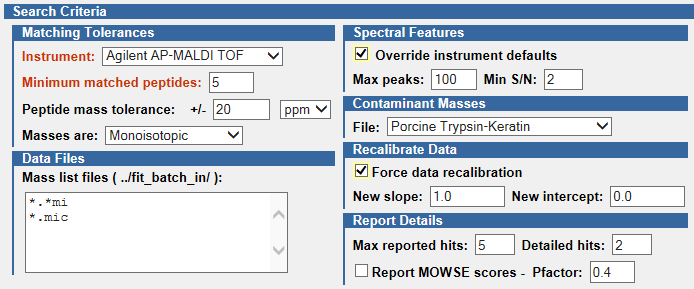 If you then set Instrument to Agilent ESI TOF, some of the defaults change, as shown below: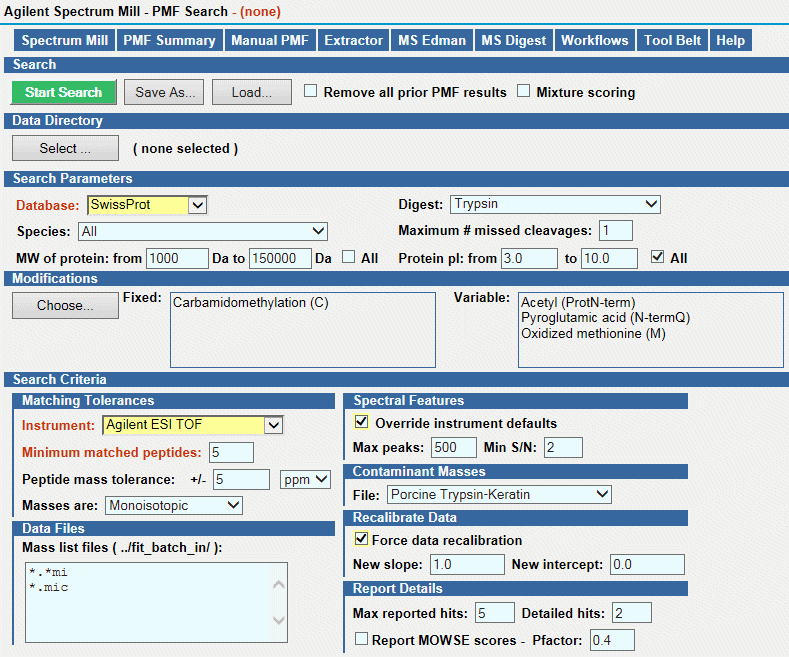 ---
PMF Summary

---
Manual PMF Search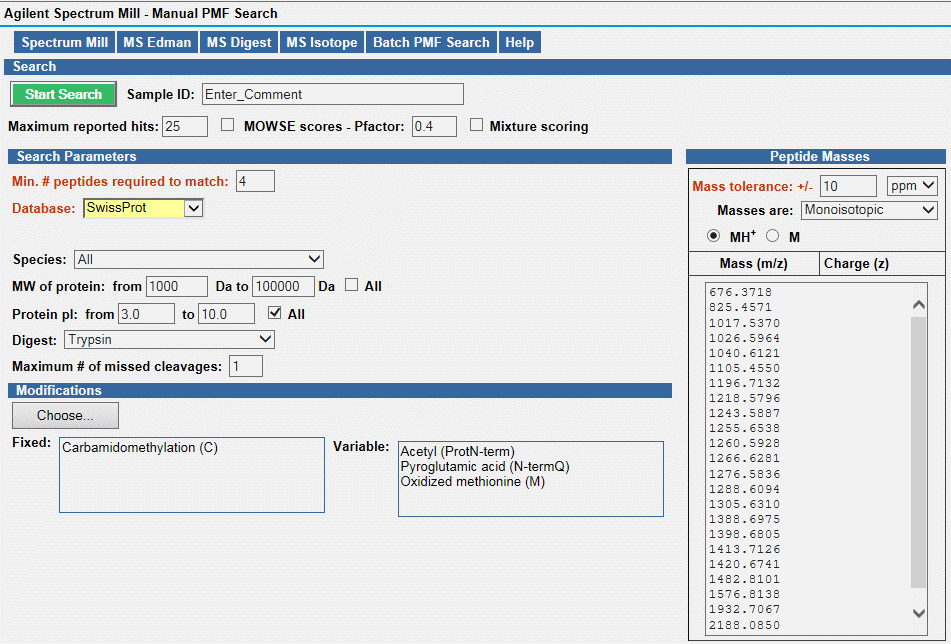 ---